Since its inception in 2012, the Preserving digital Objects With Restricted Resources (Digital POWRR) Project has endeavored to make digital preservation more accessible to a wider range of cultural heritage professionals.
Building on the previous successes of the Preserving Digital Objects With Restricted Resources (Digital POWRR) project, POWRR is now entering Phase 4 of its work thanks to generous grant funding from the Institute of Museum and Library Services' Laura Bush 21st Century Librarian Program. The "Digital POWRR Peer Assessment Program: Empowering Collective Evaluation and Action" grant will enable project staff to develop an innovative training program and community of practice that will bring together
digital preservation specialists and cultural heritage practitioners from under-resourced
organizations to collaborate in the preparation of digital preservation self and peer
assessments. This project aims to provide practicing librarians and archivists who are struggling
to provide ongoing care for their digital collections with a structured opportunity to learn about
digital preservation concepts, as well as the ability to learn about assessment procedures and
put them into action in a supportive environment. The project will utilize six partner
organizations (Sustainable Heritage Network, the Black Metropolis Research Consortium, the Association of Hawai'i Archivists, Northwest Archivists, Inc., Amigos Library Services, and one organization TBD) who will assist in the recruitment of six individuals from among their membership
who would benefit the most from this training opportunity. By forming cohorts from within
pre-existing communities of practice, it is hoped that participants will have increased feelings of
familiarity and will be better positioned to share knowledge gained within this community after
the training.
From 2017-2019 (Phase 3), Digital POWRR utilized grant funds from the Institute of Museum and Library Services to organize and hold five two-day professional institutes, which equipped practitioners from marginalized populations and/or from under-resourced institutions with skills for curating and preserving digital collections. Institutes were offered free of charge, and grant funds were utilized to provide financial assistance to participants with need. Events incorporated hands-on technical training, engagement with institutional case studies, and one-on-one consultation with expert practitioners drawn from the digital preservation field. Attendees departed the Institutes with personalized and actionable preservation plans upon returning to their institutions.
From 2015-2016 (Phase 2), the Digital POWRR Project utilized grant funding from the National Endowment for the Humanities Division of Preservation and Access, to continue to develop and refine the original day-long POWRR workshop. Although the grant initially allowed for a minimum of six workshops to be conducted, the team was able exceed that goal. By finding generous hosts who allowed the use of their facilities for free, and by other creative resource stretching, the instruction team was able to travel to more than a dozen locations. The project also made a number of travel bursaries available, to help those with financial need be able to attend the workshop. To reach more interested people, the team frequently conducted multiple workshops at a single location.  Project staff collected expansive feedback from attendees and used it to improve the workshop continuously.
From 2012-2014 (Phase 1), the Digital POWRR Project, an Institute of Museum and Library Services (IMLS)-funded study investigated, evaluated, and recommended scalable, sustainable digital preservation solutions for libraries with smaller amounts of data and/or fewer resources.  During the course of the study, Digital POWRR Project team members realized that many information professionals felt overwhelmed by the scope of the problem. Team members prepared a workshop curriculum based off the findings of the study and presented it to several groups of information professionals as part of the project's dissemination phase.  Demand for the workshops was high – registration for these workshops filled up quickly and created a long waiting list of eager professionals trying to get into the workshops. This led POWRR to seek further funding to be able to take the workshop across the country.
This new phase of the POWRR Project has been made possible in part by a major grant from the Institute of Museum and Library Services.
The mission of IMLS is to inspire libraries and museums to advance innovation, lifelong learning, and cultural and civic engagement. We provide leadership through research, policy development, and grant making.
Any views, findings, conclusions, or recommendations expressed in this project do not necessarily represent those of the Institute of Museum and Library Services.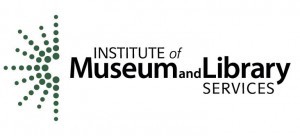 Phase one, three and four sponsor

Phase two sponsor
Last Modified: 08/6/2021