Digital POWRR People – Present & Past
Digital POWRR Peer Assessment Program (2021-2024)
Stacey Jones Erdman (Principal Investigator/Project Director)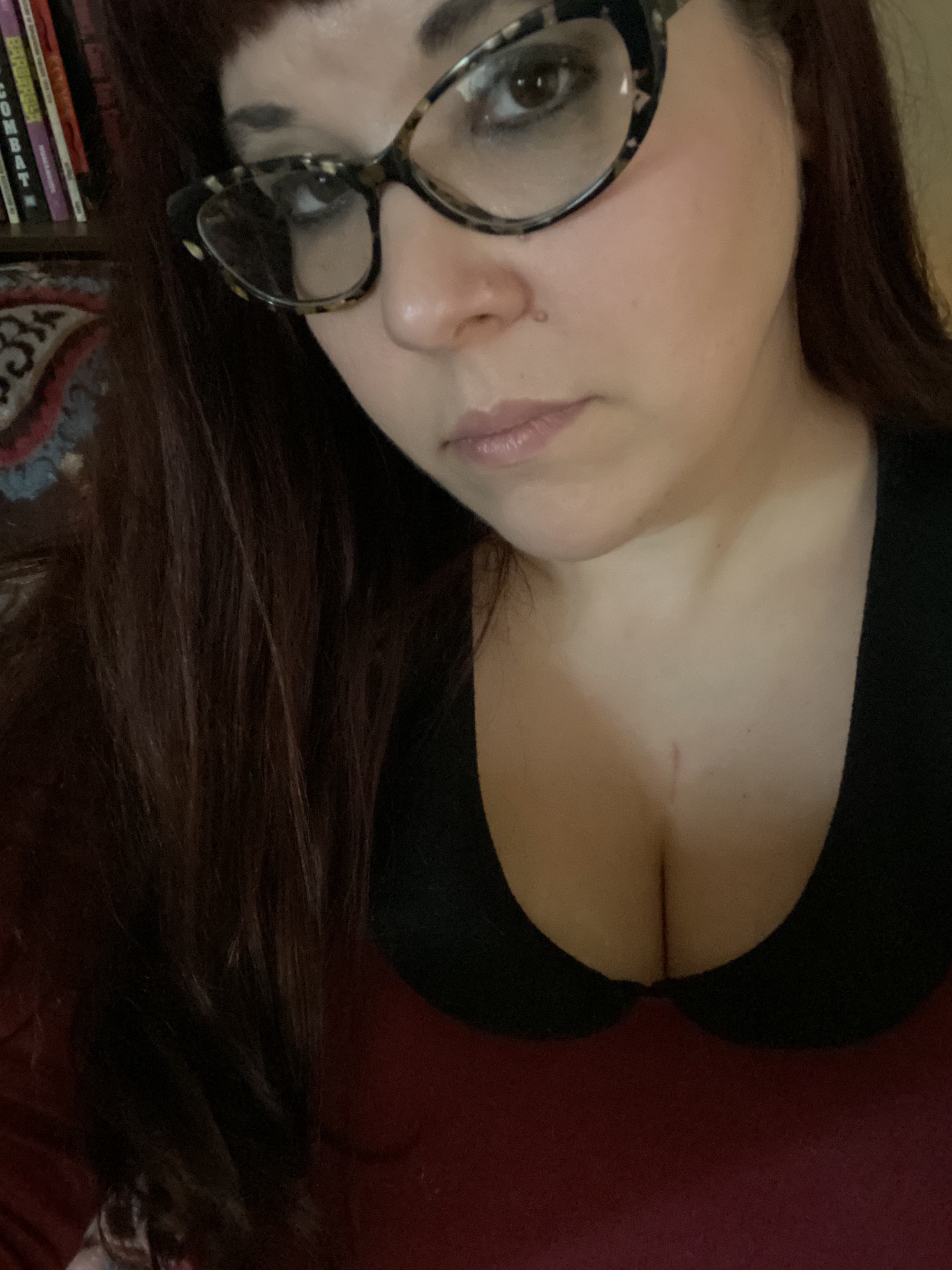 Stacey Jones Erdman is the Digital Preservation & Curation Officer at Arizona State University. In this position, she has responsibility for designing and leading the digital preservation and curation program for ASU Library. She works with various library constituents to plan, develop, implement, and communicate digital preservation and curation policies, strategies, workflows, processes, and practices to ensure the long-term viability of digital assets under the Library's stewardship.  She is the former Digital Archivist at Beloit College; and Digital Collections Curator at Northern Illinois University. Stacey currently participates on several NDSA groups, including the Membership Taskforce, the 2021 Program Committee,  and the Standards Workgroup. She served as a mentor for the Curating Community Digital Collections Project; as the digital preservation advisor for the Accelerating Promising Practices for Small Libraries Community Memory Cohort; as a member of the NDSA Levels of Preservation Assessment Group; as Webmaster for MAC; and has served on the Program Committees for MAC (2019),  the BitCurator User's Forum (2020) and PASIG (2019-present). She served in various roles on previous POWRR projects, including: Technical Coordinator (Phase 1, 2), Instructor (Phase 2), Communications & Communities Coordinator, and Consulting Instructor (Phase 3).
Jaime Schumacher (Project Advisor)
Jaime Schum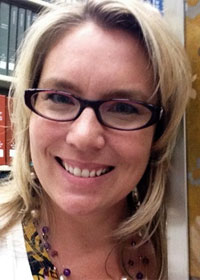 acher is the Senior Director of Digital Collections & Scholarship at Northern Illinois University Libraries. Jaime served as the original Director for the Digital POWRR Project in its first phase of funding from the IMLS. She earned her M.S. in Library and Information Science from the University of Illinois Urbana-Champaign and holds a B.S. in Computer Technology from Purdue University. Previously, Jaime was an Information Systems Consultant for Deloitte Consulting in Chicago, IL. She served in various roles on previous POWRR Projects including: Project Director (Phase 1, 3), Co-Principal Investigator (Phase 2, 3), Instructor (Phase 2), and Consulting Instructor: (Phase 3).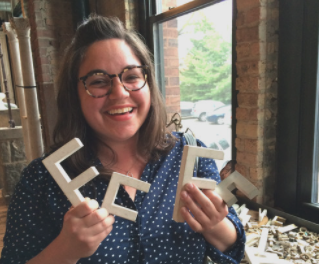 Frances Harrell (Project Advisor)
Frances (she/her) is the Executive Director for Myriad, and is responsible for project coordination with all our clients. She is an independent archives professional with over ten years of experience working with cultural heritage organizations. She has spent the larger part of her career helping libraries, archives, and museums achieve their preservation goals through consulting and training in paper, photograph, audiovisual, and digital collections. She has served the preservation field in many professional leadership roles, including as Co-Chair of ALA's Preservation Outreach Committee, Co-Chair of ALA's Digital Preservation Interest Group, Chair of SAA's Preservation Section, as well as serving on the Program Committees for the PASIG conference and the New England Archivists conference. Frances received her MLIS with a focus in Archives Management at Simmons College and her BA in English Literature from the University of Florida.
Danielle Spalenka (Cohort Mentor)
Danielle Spalenka is the Associate Curator of Digital Projects at The Filson Historical Society where she provides vision and leadership for the Filson's digitization and digital preservation projects. Prior to joining The Filson staff in April 2019, Ms. Spalenka held the role of Preservation Specialist at the Northeast Document Conservation Center, where she provided preservation information and outreach to small cultural heritage organizations, including assessments, consultations, training programs, and disaster assistance. She has also held the position of Curator of Manuscripts at Northern Illinois University and Archivist at the Wisconsin Veterans Museum. She holds a BA in history from Saint Mary's College (Notre Dame, IN) and a MA-LIS from the University of Wisconsin-Madison. She served in various roles on previous POWRR projects including: the NIU Regional History Center representative (Phase 1), Project Director and Instructor (Phase 2), and as Consulting & Technical Instructor (Phase 3).
Carol Kussman (Cohort Mentor)
Carol Kussmann is the Digital Preservation Analyst at the University of Minnesota Libraries. In this role, she works across many departments within the Libraries, as well as outside the Libraries including through the statewide Minnesota Digital Library Program. She addresses current and future requirements for the long-term preservation of electronic records in the areas of archives and special collections, information and data repositories, and journal publishing. As co-chair of the Libraries Electronic Records Management Group her efforts focus on developing and implementing workflows for ingesting, processing, and providing access to incoming electronic materials that are part of the Archives and Special Collections units. As an inaugural Digital Preservation Outreach and Education (DPOE) trainer, she works with Minitex to provide digital preservation training in the region on a regular basis. After completing the initial implementation work for the Council of State Archivists' (CoSA) Electronic Records Resource Center she remains a member of CoSA's Tools and Resources Subcommittee. Other current activities include teaching two Digital Archives Specialist courses for the Society of American Archivists.
Alexis Braun Marks (Cohort Mentor)
Alexis Braun Marks, CA is the University Archivist at Eastern Michigan University, a position she has held for the past ten years. A graduate of the University of Wisconsin-Madison, Braun Marks has also completed work for the Archives Leadership Institute ('16), Digital POWRR Institute ('17), and has been certified by the Academy of Certified Archivists since 2008. Braun Marks has been active in the Midwest Archives Conference, both within various leadership positions and symposium programming directed at small repository leadership. Her current professional initiatives are focused on the cost of care in the archives profession, oral history programming, and collaborating with the Michigan Digital Preservation Network to create an accessible digital preservation network for the State of Michigan. During the 2020-21 academic year, Braun Marks was awarded a sabbatical to review the records management programs of peer institutions and advise Eastern Michigan University leadership on how best to establish and implement a records management program for the University.
Nick Krabbenhoeft (Cohort Mentor)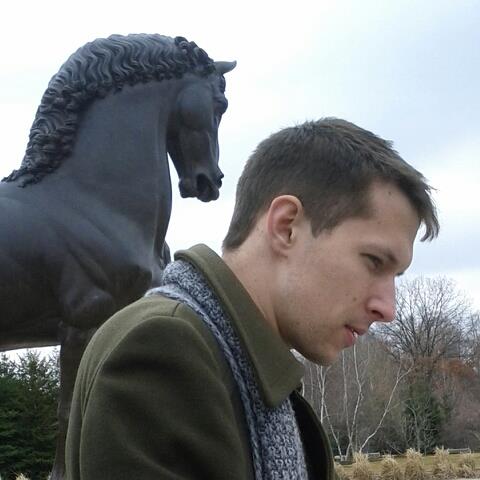 Nick Krabbenhoeft is Digital Preservation Manager at the New York Public Library and teaches Digital Preservation and Curation at the Pratt Institute. At NYPL, he is responsible for the long-term preservation of images digitized for access, audio and video digitized for preservation, born-digital archival materials, and born-digital audio and video documentation. He previously worked as a Project Manager and with the MetaArchive Cooperative as part of the Educopia Institute. Nick previously served several roles on POWRR's 3rd Phase: as an Expert Speaker at the Tempe Institute, and as a Technical and Consulting Instructor for the Washington, D.C. Institute.
Sam Meister (Cohort Mentor)
Sam Meister is an archival consultant focusing on digital archives, digital curation, and digital preservation. Sam is the former Preservation Communities Manager at the Educopia Institute, working with the MetaArchive Cooperative and BitCurator Consortium communities. Sam holds a Master of Library and Information Science degree from San Jose State University, where he completed a thesis on "Recordkeeping in Small Nonprofit Organizations", and a B.A. in Visual Arts from the University ofCalifornia San Diego. Previously, he worked as the Digital Archivist and Assistant Professor at the University of Montana. Sam previously served as the Expert Speaker at the final POWRR Institute in Naperville, IL (Phase 3).
Kyle Henke (Cohort Mentor)
Kyle Henke is the Digital Archivist at DePaul University in Chicago, Illinois. At DePaul University he leads efforts to acquire, preserve, describe, and provide access to born-digital archival and special collections materials. He holds a BA in History from San Diego State University and a MLIS with a concentration in archives and records management from University of Denver. Previously, Kyle has worked at Columbia College Chicago, the University of Denver, and the Colorado Association of Research Libraries. Kyle previously served as a Consulting Instructor at the 5th POWRR Institute in Naperville, IL (Phase 3).
Stephanie Gerding (Facilitation Trainer and Evaluation Consultant)
Stephanie supports libraries and nonprofits by providing online training, professional development, and evaluation and needs assessments for clients around the world through her consultancy business. Recent projects include CE Needs Assessment for the State Library of Oregon, Grant Evaluation for California Library Association's Developing Leaders in California Libraries, and teaching grant writing for the University of Washington's Information School and San Jose State University. Stephanie hosts online classes and webinars on grant writing, sharing learning, and other topics at https://4libraries.thinkific.com.
---
Past Team Members

Drew VandeCreek (Phase 1, 2, 3: Co-Principal Investigator, Phase 3: Facilitator)
Drew E. VandeCreek is the Director of Digital Scholarship at Northern Illinois University Libraries and co-Director of that institution's Digital Convergence Lab. He has served as Principal Investigator or co-Principal Investigator on grant projects totally over $3 Million including, Building Capacity for the Digitization,Dissemination, and Preservation of Southeast Asian Resources, Mark Twain's Mississippi Project, and the American Archives Digitization Project. He is a graduate of the College of Wooster and hold a Ph.D. in American History from the University of Virginia.
Martin Kong (Phase 1: CSU Representative, Phase 2 & 3: Technical Instructor)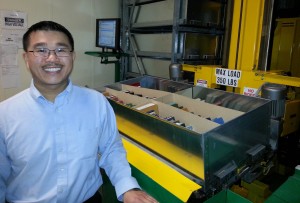 Martin Kong is the Systems Librarian in the Chicago State University Library. He is responsible for coordinating the unit that manages all of the technology and systems used by the staff in the library. Part of his day-to-day work includes management of the Library's Automated Storage and Retrieval System (ASRS), which is an automated robotic system that holds about 70% of the library's physical collection and also houses most of the University's Archive and Special Collections material. Library patrons can request library materials directly from the ASRS via the catalog and have those materials brought down and checked out to them in a matter of minutes. Martin holds a Master of Science in Library and Information Science from the University of Illinois at Urbana-Champaign (UIUC). He also has a Bachelor of Science in Business Administration with a concentration in Management Information Systems from UIUC as well. He is a member of the American Library Association.
Dorothea Salo (Phase 3: Technical Instructor)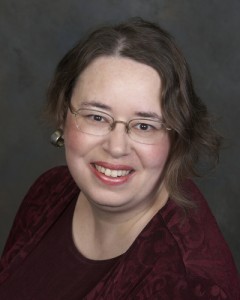 Dorothea Salo is a Faculty Associate in the iSchool at the University of Wisconsin at Madison. She teaches "Introduction to Digital Information" and "Code and Power" in the undergraduate Digital Studies program, as well as courses on metadata, linked data, libraries and publishing industries, and digital libraries on the master's level. She has written and presented internationally on privacy, scholarly publishing, copyright, institutional repositories, linked data, and data curation. She holds an MA in Library and Information Studies and another in Spanish from UW-Madison.
Sarah Cain (Phase 3: Facilitator – #2 Warm Springs Institute, #3 Washington, D.C. Institute)
Sarah Cain is the Curator of Manuscripts in the Regional History Center & University Archives and the Interim Curator of Rare Books & Special Collections at Northern Illinois University. Part of her responsibility is the management and preservation of digital materials for the Distinctive Collections and RHCUA. Sarah earned her MS in Library and Information Science along with her Special Collections Certificate from the University of Illinois at Urbana-Champaign. She also holds her MPA from Southern Illinois University-Carbondale and her Digital Archives Specialist Certificate (Society of American Archivists).
Karl-Rainer Blumenthal (Phase 3: Expert Speaker – #1 Naperville Institute)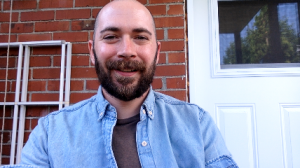 Karl-Rainer Blumenthal helps organizations and individuals to build web archives through software support, training, testing, and documentation, as a web archivist for the Internet Archive's Archive-It service. His boundless enthusiasm for all things web archiving developed during his term as a National Digital Stewardship Resident with the New York Art Resources Consortium (NYARC). He has served as the founding co-chair of the Art Libraries Society of North America's Web Archiving Special Interest Group and chair of the Society of American Archivists Web Archiving Section. Select publications include "A collaborative model for web archiving ephemeral art resources at the New York Art Resources Consortium" (with Sumitra Duncan in Art Libraries Journal, 2016) and "Digital Preservation Metadata Practice for Web Archives" (with Clément Oury & Sébastien Peyrard in Digital Preservation Metadata for Practitioners, 2016). Karl earned his BA in History of Art from Haverford College and his MS in Library and Information Science from Drexel University.
Guha Shankar (Phase 3: Expert Speaker – #2 Warm Springs Institute) 
Guha Shankar is Folklife Specialist at the American Folklife Center, Library of Congress, Washington, D.C. At the Center he is involved in a range of public outreach programs, including multi-media productions and documentation efforts, such as the Civll Rights History Project, and the lectures, symposia, and concert series. Along with Center colleagues he helps develop digital technology solutions to the challenges of sustaining, preserving, and providing access to audio-visual collections. As the AFC's s resource person for community, place-based education projects, Shankar conducts workshops in ethnographic research methods and skills-based training in field documentation in a range of communities and institutions. His research interests and publications include issues surrounding intangible cultural heritage and intellectual property for indigenous communities, cultural politics and performance in the Caribbean and developments in the field of ethnographic media production and preservation. He has produced and edited films on material cultural traditions and community life in a variety of cultural contexts. Shankar earned his Ph.D. in 2003 from the Department of Anthropology, University of Texas at Austin, with a concentration in Folklore and Public Culture. Prior to undertaking graduate studies at the University, Shankar was Media Production Specialist and documentary film producer at the Center for Folklife Programs at the Smithsonian Institution's Center for Folklife and Cultural Heritage (1985-1993).
Siobhan Hagan (Phase 3: Expert Speaker – #4 Washington, D.C. Institute)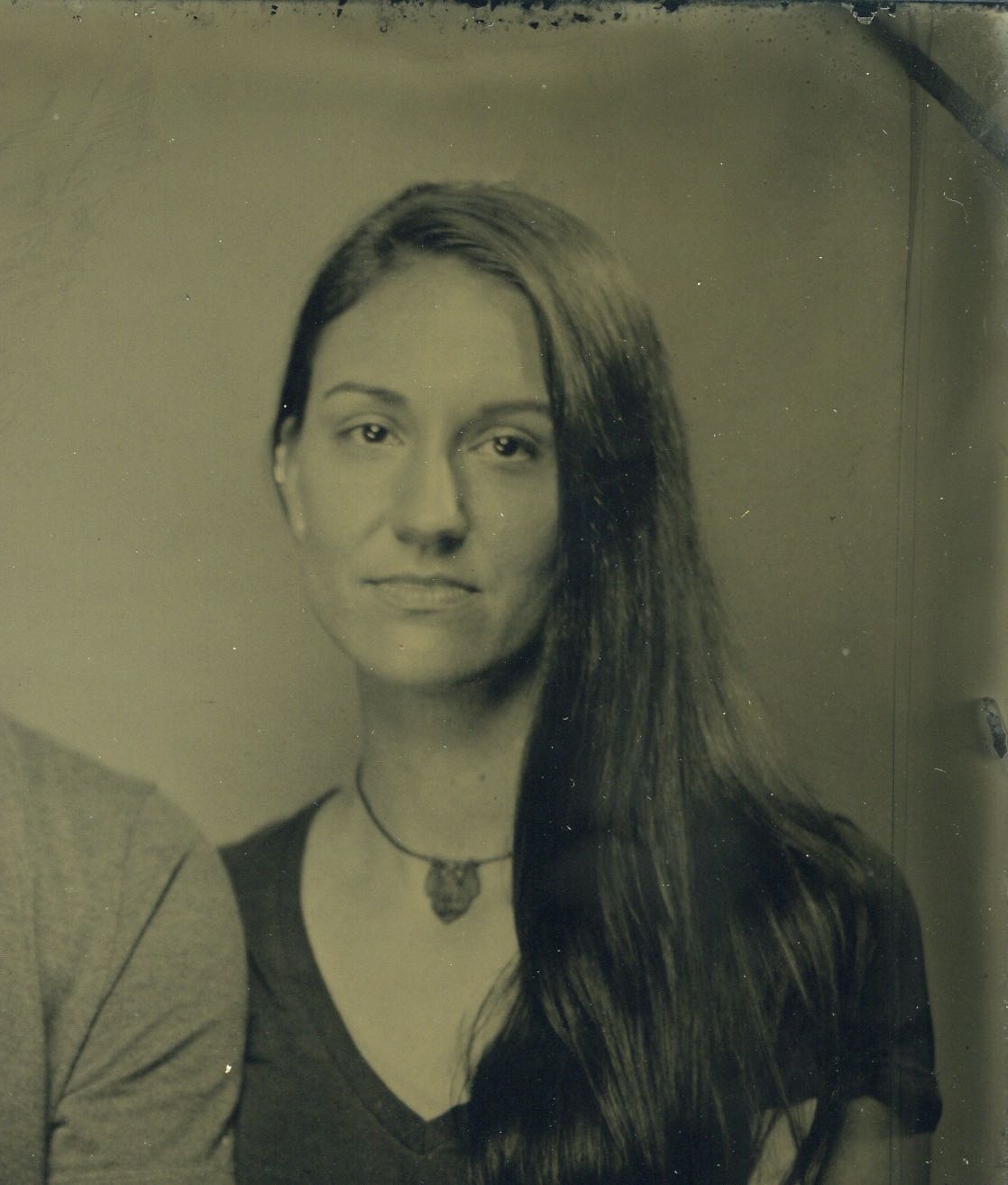 Siobhan C. Hagan holds her M.A. in Moving Image Archiving and Preservation from NYU's Tisch School of the Arts. She has worked in a variety of collecting organizations throughout her career, including the UCLA Library, the National Aquarium, and the Smithsonian Institute. She is currently the Project Manager of the Memory Lab Network at DC Public Library. In addition to this, Siobhan is the founder, CEO, and President of MARMIA (the Mid-Atlantic Regional Moving Image Archive). She has been regularly active as a member of the Association of Moving Image Archivists (AMIA): she is currently co-chair of the Local TV Task Force, was a chair of the Regional Audio-Visual Archives Committee from 2013-2018, and was an AMIA Director of the Board from 2015-2017.
Lynne Thomas (Phase 1: Co-Principal Investigator, Phase 2: Instructor, Phase 3: Case Study Instructor – #1 Naperville Institute)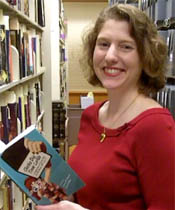 Five-time Hugo Award winner Lynne M. Thomas is the Head of the Rare Books and Manuscript Library and Juanita J. and Robert E. Simpson Rare Book and Manuscript Professor at the University of Illinois at Urbana-Champaign, one of the largest public university rare book collections in the country. She previously served as Head of Distinctive Collections and Curator of Rare Books and Special Collections at Northern Illinois University. She co-authored Special Collections 2.0, (Libraries Unlimited, 2009) and co-edited  New Directions for Special Collections: An Anthology of Practice, both with Beth Whittaker (ABC-CLIO, 2016), and is a founding member of the Digital POWRR project. An alumna of Smith College with a degree in French and Comparative Literature, she also holds an MS in Library and Information Science from the University of Illinois at Urbana-Champaign, and an MA in English and American Literature from Northern Illinois University.
Bari Talley (Phase 3: Case Study Instructor – #2 Warm Springs Institute)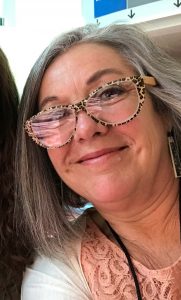 Bari Talley is the Tribal Library, Archives and Museum Coordinator for the Karuk Tribe, including the Sípnuuk (storage basket) digital repository in an effort to manage, share and enhance understanding of Karuk history, language, traditions, natural resource management and living culture.  With the help of many, she has worked to build the library resources, including broadband, for her remote community located on the Klamath River in the mountains of northern California.  In addition to her B.A. from The Evergreen State College, Olympia Washington, she is proud to have received a Certificate of Competency for year of education at the Center for Digital Scholarship and Curation at Washington State University as part ofthe first Tribal Stewardship Cohort:  Digital Heritage Management, Archiving and Mukurtu CMS Training.  Publications include: Karuk Tribe, Harling, A.S., Hillman, L.R., Hillman, L.G., Talley, B.G., & McLaughlin, A.: "Building Sípnuuk: a digital library, archives and museum for Indigenous Peoples," Collection Management, Vol. 42, Issue 3-4, pp. 294-316.
Meg Miner (Phase 1: IWU Representative, Phase 2: Instructor, Phase 3: Case Study Instructor – #3 Tempe Institute)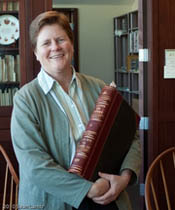 University Archivist and Special Collections Librarian Meg Miner works with a variety of campus constituencies to collect, preserve and make accessible the records that document the academic and organizational activities of IWU. As a member of the Ames Library's Digital Initiatives team since 2006, Miner helps develop policies, conduct campus outreach and collect content for the library's digital assets and the IWU institutional repository Digital Commons . Associate Professor Miner is active in faculty governance positions and professional organizations. She is also the library's liaison to the History Department and the School of Nursing, providing collection development assistance, conducting group and individual instruction sessions and offering research assistance to members of the IWU community.
Matt Ransom (Phase 3: Case Study Instructor – #4 Washington, D.C. Institute)
Matt Ransom is the Digital Assets and Electronic Records Manager at Appalachian State University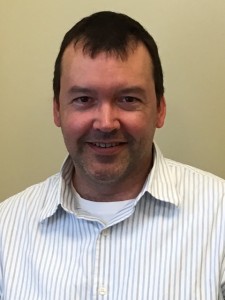 Libraries. A member of the Digital Scholarship and Initiatives team, he collaborates with Special Collections, University Archives, faculty, students and regional partners to manage the ingest and long term preservation of digitized and born digital assets, electronic records and project generated data. He oversees online repository content and is active in application management and project related website development. He previously worked with university records management and audiovisual archives. Matt has a Master of Library and Information Studies from the University of North Carolina at Greensboro, a Master of Music from Appalachian State University, a Bachelor of Music from the University of North Carolina School of the Arts and is a certified Digital Archives Specialist (SAA).
Patrick Wallace (Phase 3: Case Study Instructor – #5 Naperville Institute)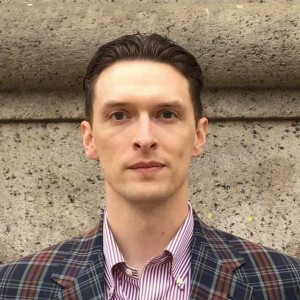 Patrick R. Wallace, Digital Projects and Archives Librarian at Middlebury College, is a professional librarian and academic technologist with a background in metadata, information organization, and coding for digital humanities.  He has been involved in creating digital library infrastructures at small and/or budget constrained institutions since the mid-2000s, and is passionate about promoting an experimentalist, hacker ethic among library technologists.  Currently, his own work is focused on Internet Archive power use, integrating digital collections into undergraduate curricula, and developing strategies and technology packages to support partner institutions as Vermont prepares to join DPLA.
Nina Mackenzie Moody (Phase 3: NIU Graduate Assistant)
Adam Rosner (Phase 3: NIU Graduate Assistant)
Amanda Miller (Phase 2: NIU Graduate Assistant)
Kelly Klecka (Phase 2: NIU Student Assistant)
Jennifer Justice (Phase 2: NIU Graduate Assistant)
Joseph Thomas (Phase 1: NIU Systems Administrator)
Aaisha Haykal (Phase 1: CSU Representative, Phase 2: Instructor)
Jeff Hancks (Phase 1: WIU Representative, Phase 2: Instructor)
Patrice-Andre Prud'homme (Phase 1: ISU Representative, Phase 2: Instructor)
Katharine White (Phase 1: NIU Regional History Center Liaison)
Gayle Porter (Phase 1: CSU Representative)
Sarah Fraser (Phase 1: NIU Graduate Assistant)