Board of Advisors – Phase 3
Aaisha Haykal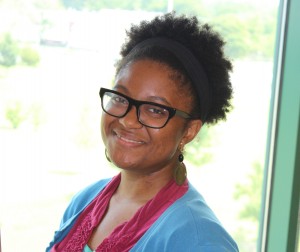 (Manager of Archival Services: Avery Research Center for African American History and Culture) Aaisha Nafeesah Haykal matriculated from Syracuse University in Syracuse, New York, in 2009, with Bachelor of Arts degrees in English and Textual Studies and African-American Studies. At Syracuse, Haykal wrote two theses, one on books by Black authors being banned in schools and the other on the political activism seen in the writings of Toni Morrison. In 2011, she received her Master of Science in Library and Information Science at the University of Illinois at Urbana-Champaign. Haykal was awarded the American Library Association's Spectrum Scholarship and at Syracuse she was a Ronald E. McNair Scholar. Haykal worked at the Avery Research Center for African American History and Culture in Charleston, SC before she accepted the University Archivist position at Chicago State University, and how now returned. She is a member of the Society of American Archivists and the American Library Association.
Patrice-Andre Prud'homme, Ph.D.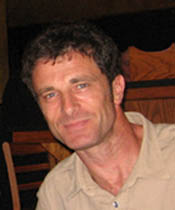 (Head of Digital Collections, Illinois State University) Patrice-Andre Prud'homme, Ph.D provides leadership and management of the Digital Collections department at Milner Library at Illinois State University. He supervises and leads the digital project management lifecycle and develops policies and procedures to maximize the value of digital assets, their access and preservation.
Dr. Jeff Hancks (Professor and Executive Director, School of Distance Learning, International Studies and Outreach)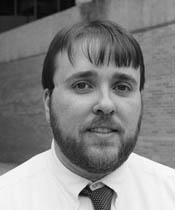 Jeff Hancks is Professor and Executive Director, School of Distance Learning, International Studies and Outreach at Western Illinois University. Formerly based in the university archives and special collections department, he had responsibility for managing the department, collecting, preserving, and making available materials documenting west central Illinois life and culture, and promoting regional history and culture to the general public. He is interested in the role of rural libraries in community sustainability, Midwestern utopian communities, and the Scandinavian folk school movement.
Board of Advisors – Phase 1 (2011-2014)
Liz Bishoff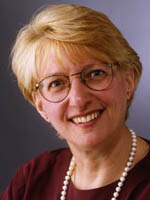 (Principal Partner, The Bishoff Group LLC) The Bishoff Group LLC is a Library and Cultural Heritage Organization consulting services organization. Previously Bishoff was the Director of Digital and Preservation Services, BCR, inc. Bishoff has been Vice President for Digital Collection Services at OCLC, and former Executive Director of the Colorado Digitization Program. Bishoff has worked with libraries and museums on various aspects of their digitization initiatives, including development of digital plans. Bishoff utilizes various planning methodologies including Open Space Technology which allows diverse stakeholders to build the planning agenda and develop solutions to problems. Under several IMLS National Leadership Grants, Bishoff led the development of collaborative best practices in metadata and digital imaging, resulting in the widely adopted CDP Metadata Dublin Core Best Practices and the Digital Imaging Best Practices. Bishoff worked with the Northeast Document Conservation Center on the development of Digital Preservation Readiness Assessment survey and handbook with an IMLS funded Museum grant. Through this work Bishoff and several colleagues visited museums, historical societies, and libraries of various sizes gathering current status and trends in digital preservation trends and approaches. Currently she is the Project Coordinator and faculty on a 2009-2011 National Endowment for the Humanities Education grant Staying on TRAC: Digital Preservation for Digital Collaboration. Bishoff is an active member of the American Library Association she has been a member of ALA Council, the ALA Board and is a past-Treasurer of the ALA. Liz holds an MLS from Rosary College, and has post-graduate work in public administration at Roosevelt University.
Steve Bromage
(Executive Director, Maine Historical Society) Bromage has worked at the Maine Historical Society since 2001. In the role of Executive Director, Bromage helps lead institutional planning, oversees public, educational, and online programming, and works closely with partners throughout Maine's cultural community. Steve has helped guide the development of the Maine Memory Network, a statewide digital museum that has received national recognition for its innovative approach to providing access to historical resources and engaging communities in local, state, and national history. He and the MHS staff work closely with Maine Memory's network of 200+ contributing partners on issues related to outreach, digitization, interpretation, and community partnerships. Previously, Steve was Associate Director of the online Disability History Museum and helped produce the award-winning NPR documentary Beyond Affliction: The Disability History Project.
Martin Halbert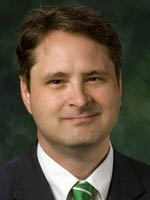 (Dean of Libraries and Associate Professor, University of North Texas) Halbert assumed his position as Dean of Libraries on October 1, 2009. He also currently serves as President of the MetaArchive Cooperative, a growing international digital preservation alliance of cultural memory organizations that was one of the founding partners of the US National Digital Preservation Program. He has served as principal investigator for grants and contracts totaling more than $6 million during the past six years, funding more than a dozen large scale collaborative projects among many educational institutions. His doctoral research and subsequent projects have focused on exploring the future of research library services. He has previously worked for Emory University, Rice University, UT Austin, and the IBM Corporation.
Jerome McDonough
(Associate Professor, University of Illinois Urbana-Champaign) McDonough is an Associate Professor in the Graduate School of Library & Information Science at the University of Illinois Urbana-Champaign, where he currently serves as coordinator for the Certificate of Advanced Study in Digital Libraries degree program. He formerly worked as the team leader for New York University's digital library development program. He is a member of the METS editorial board as well as the ODRL international advisory board, and has served on the NISO Standards Development Committee as well as the PREMIS preservation metadata working group. His current research focuses on the application of metadata in digital libraries and data curation efforts, as well as digital preservation. He was also the principal investigator for the Preserving Virtual Worlds project and the INFORM digital file format risk assessment project being conducted under the auspices of the Library of Congress' National Digital Information Infrastructure for Preservation Program.
Christopher J. Prom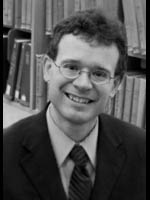 (Assistant University Archivist and Professor, University of Illinois Urbana-Champaign) Prom holds a PhD in history from the University of Illinois and also studied at the University of York (United Kingdom). Prom is a Distinguished Fellow of the Society of American Archivists and has received several other research fellowships including most recently a 2009-10 Fulbright Distinguished Scholar Award. In this capacity, he directed a research project at the Centre for Archive and Information Studies at the University of Dundee, Scotland, concerning "Practical Approaches to Identifying, Preserving, and Providing Access to Electronic Records." He is currently working on a tech watch report for the Digital Preservation Coalition (UK) concerning email preservation. He maintains the Practical E-Records Blog and an active publication portfolio. His research describes the ways in which archival users seek information relevant to their needs and assesses methods that archivists can use to efficiently meet those needs. Chris is also co-director of the Archon™ project, which developed an open source application for managing archival descriptive information and digital objects, and he is a member of the ArchivesSpace planning group, which is developing a next-generation archival management system. He has served the Society of American Archivists in several capacities, currently as a member of the Encoded Archival Context Working Group and the editorial board of The American Archivist.
Amy E. Rudersdorf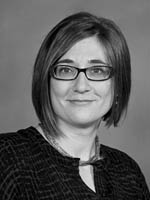 (Assistant Director for Content, Digital Public Library of America) Rudersdorf is responsible for digitization partnerships and related workflows, metadata normalization and shareability, and community engagement to promote the DPLA as a community resource. Rudersdorf formerly served as the director of the Digital Information Management Program at the State Library of North Carolina. Rudersdorf is a Library of Congress National Digital Stewardship Alliance coordinating committee member and an active voice in the digital preservation community. Rudersdorf teaches library graduate school courses on digital libraries and preservation (San Jose State University) and metadata (North Carolina Central University). Prior to moving to state government, Rudersdorf worked with digital collections in special collections at North Carolina State University, coordinated a digital production group at the University of Wisconsin-Madison, and worked with public libraries throughout Wisconsin to aid in the development and coordination of Library and Service Technology Act (LSTA) funded digitization grants.
Last Modified: 3/26/2018