NIU Team Members 
Lynne Thomas (Principal Investigator)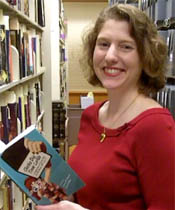 Lynne M. Thomas is the Head of Distinctive Collections and Curator of Rare Books and Special Collections at Northern Illinois University, and a co-Primary Investigator on the Digital POWRR Project at Northern Illinois University funded through the IMLS (2011) and the NEH (2014). She curates popular culture special collections, including literary papers of science fiction authors, dime novels, and popular historical children's literature. She co-edited New Directions for Special Collections: An Anthology of Practice (with Beth Whittaker, Libraries Unlimited, 2016) and co-authored Special Collections 2.0 with Beth Whittaker (Libraries Unlimited, 2009).
Drew VandeCreek (Principal Investigator)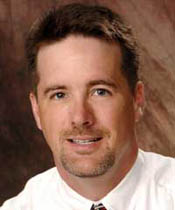 Drew E. VandeCreek is the Director of Digital Initiatives at Northern Illinois University Libraries and co-Director of that institution's Digital Convergence Lab. He has served as Principal Investigator or co-Principal Investigator on grant projects totally over $3 Million including, Building Capacity for the Digitization,Dissemination, and Preservation of Southeast Asian Resources, Mark Twain's Mississippi Project, and the American Archives Digitization Project. He is a graduate of the College of Wooster and hold a Ph.D. in American History from the University of Virginia.
Jaime Schumacher (Principal Investigator)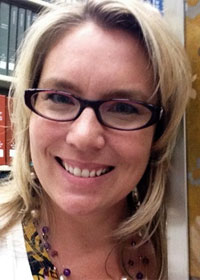 Jaime Schumacher is the Scholarly Communications Librarian at Northern Illinois University Libraries. Jaime served as Director for the Digital POWRR Project funded by a grant from the IMLS at Northern Illinois University. She recently earned her M.S. in Library and Information Science from the University of Illinois Urbana-Champaign and holds a B.S. in Computer Technology from Purdue University. Previously, Jaime was an Information Systems Consultant for Deloitte Consulting in Chicago, IL.
Danielle Spalenka (Project Director)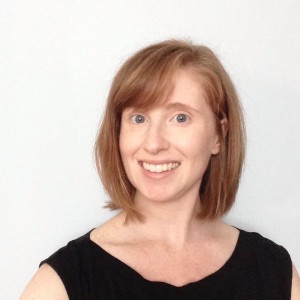 Danielle Spalenka is the Director for the Digital POWRR Project funded by a grant from the National Endowment for the Humanities. Prior to serving as Project Director, she was the Curator of Manuscripts for the Regional History Center and University Archives at Northern Illinois University. She served as a Lead Partner for the POWRR Project funded by the IMLS. Danielle holds a MA-LIS with a specialization in Archival Administration from the University of Wisconsin-Madison and a BA in history from Saint Mary's College (IN).
Jennifer Justice (Graduate Assistant)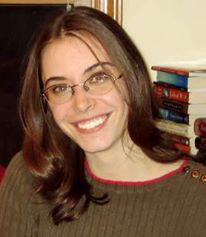 Jen Justice is a PhD candidate with Northern Illinois University's English department. Her reserach includes rhetoric and composition, video games, and writing pedagogy. She earned her M.A. in Rhetoric & Composition from Northern Illinois University, and holds a B.S. in Elementary Education from Olivet Nazarene University. Previously, she taught middle school reading.
Project Instructors
College of Charleston

Located in the heart of historic Charleston, South Carolina, the College of Charleston is a nationally recognized public liberal arts and sciences university. Founded in 1770, the College is among the nation's top universities for quality education, student life and affordability. Its beautiful and historic campus, combined with contemporary facilities and cutting-edge programs, attracts students from across the U.S. and around the world. Over 10,000 undergraduates and approximately 1,000 graduate students at the College enjoy a small-college feel blended with the advantages and diversity of a mid-sized, urban university. They work closely with a committed faculty, made up of more than 500 distinguished teacher-scholars. And the city of Charleston – world-renowned for its history, architecture, culture and coastal environment – serves as a living and learning laboratory for experiences in business, science, technology, teaching, the humanities, languages and the arts.
CSU Project Lead: Aaisha Haykal (Manager of Archival Services: Avery Research Center for African American History and Culture)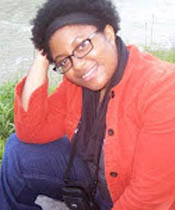 Aaisha Nafeesah Haykal matriculated from Syracuse University in Syracuse, New York, in 2009, with Bachelor of Arts degrees in English and Textual Studies and African-American Studies. At Syracuse, Haykal wrote two theses, one on books by Black authors being banned in schools and the other on the political activism seen in the writings of Toni Morrison. In 2011, she received her Master of Science in Library and Information Science at the University of Illinois at Urbana-Champaign. Haykal was awarded the American Library Association's Spectrum Scholarship and at Syracuse she was a Ronald E. McNair Scholar. Haykal worked at the Avery Research Center for African American History and Culture in Charleston, SC before she accepted the University Archivist position at Chicago State University, and how now returned. She is a member of the Society of American Archivists and the American Library Association.
Chicago State University

Chicago State University opened its doors as a teacher training school in a leaky railroad freight car in Blue Island, Illinois on September 2, 1867. Today, in contrast, the university is a fully accredited public, urban institution located on 161-picturesque acres in a residential community on the Southside of Chicago. During the first year of its founding, CSU enrolled 62 students. The current student enrollment is nearly 7,200. The path from then until now has been marked by change. During more than 140 years, CSU has changed its name, focus, governance and location. But with each transition, the university has kept sight of its educational mission and enhanced its services to Chicago and its surrounding communities.
Martin Kong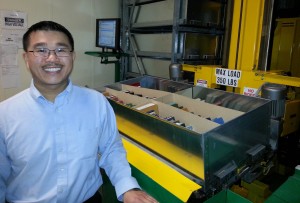 Martin Kong is the Systems Librarian in the Chicago State University Library. He is responsible for coordinating the unit that manages all of the technology and systems used by the staff in the library. Part of his day-to-day work includes management of the Library's Automated Storage and Retrieval System (ASRS), which is an automated robotic system that holds about 70% of the library's physical collection and also houses most of the University's Archive and Special Collections material. Library patrons can request library materials directly from the ASRS via the catalog and have those materials brought down and checked out to them in a matter of minutes.
Martin holds a Master of Science in Library and Information Science from the University of Illinois at Urbana-Champaign (UIUC). He also has a Bachelor of Science in Business Administration with a concentration in Management Information Systems from UIUC as well. He is a member of the American Library Association.


Illinois State University (ISU), founded in 1857, is the oldest public university in Illinois, United States; it is located in the town ofNormal. ISU is considered a "national university" that grants a variety of doctoral degrees and strongly emphasizes research; it is also recognized as one of the top ten largest producers of teachers in the US according to the American Association of Colleges of Teacher Education. The ISU athletic teams are members of the Missouri Valley Conference and the Missouri Valley Football Conference and are known as the "Redbirds," in reference to the state bird, the cardinal.
ISU Project Lead: Patrice-Andre Prud'homme, Ph.D. (Head of Digital Collections)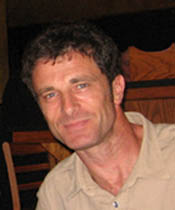 Patrice-Andre Prud'homme is the Head of Digital Collections Unit at Illinois State University. He is responsible for several of the project management processes in the unit, including copyrights, metadata, design, and supervision.


Founded in 1850, Illinois Wesleyan has grown to become one of the nation's leading liberal arts institutions. The University enrolls just over 2,000 undergraduates from across the nation and around the globe and our graduates can be found in all 50 states and 52 countries. Illinois Wesleyan's distinctive liberal arts curriculum is at the core of our 50 majors and programs. Courses of study range from the traditional liberal arts to programs in business, the fine arts, nursing and eight pre-professional programs. The curriculum is enhanced by a superb faculty, enriching interdisciplinary programs, a tradition of student research, a wealth of study abroad options and our unique 4-4-1 calendar that includes a May Term. Our 2,000 students benefit from an average class size of 17 and an 11 to 1 student-faculty ratio, giving them the kind of personal attention from faculty that is often missing at large universities. Student satisfaction and success are reflected in a 93 percent first-year retention rate and the fact that better than 9 in 10 graduating seniors complete their degree in four years. The University's residential campus covers 80 tree-filled acres and has 53 buildings, including 24 living options. Co-curricular programming is diverse, with 165 student organizations and groups and 18 Titan varsity teams for men and women.
IWU Project Lead: Meg Miner (University Archivist & Special Collections Librarian)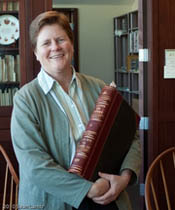 University Archivist and Special Collections Librarian Meg Miner works with a variety of campus constituencies to collect, preserve and make accessible the records that document the academic and organizational activities of IWU. As a member of the Ames Library's Digital Initiatives team since 2006, Miner helps develop policies, conduct campus outreach and collect content for the library's digital assets and the IWU institutional repository Digital Commons . Assistant Professor Miner is active in faculty governance positions and professional organizations. She is also the library's liaison to the History Department and the School of Nursing, providing collection development assistance for those areas and the Health Minor, conducting group and individual instruction sessions and offering research assistance to members of the IWU community.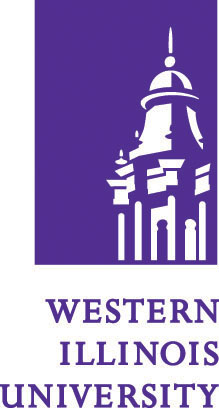 Western Illinois University, accredited by the Higher Learning Commission and a member of the North Central Association of Colleges and Schools, serves more than 12,000 students at its traditional, residential four-year campus in Macomb, IL and its metropolitan, non-residential campus in Moline, IL. Recognized as a "Best Midwestern College" by the Princeton Review and as a top tier Regional University (Midwest) by U.S. News and World Report, WIU offers 64 undergraduates programs, 36 graduate programs, 10 pre-professional degree programs, 17 post-baccalaureate certificate programs, two post-master's certificates and one doctoral program to students from 93 counties in Illinois, 43 states and 63 countries. Western's campuses are dedicated to providing quality, accessible and affordable education. The WIU-Macomb and Quad Cities campuses are comprised of accomplished faculty, state-of-the-art technology and facilities, and a wide range of academic and extracurricular opportunities. The four core values at the heart of WIU are academic excellence, educational opportunity, personal growth and social responsibility. WIU's Cost Guarantee program ensures that students pay a fixed rate for tuition, fees, plus room and board. WIU remains the only university in Illinois to guarantee the cost for tuition, fees and room and board over a four-year period at both the undergraduate and graduate level.
 WIU Project Lead: Dr. Jeff Hancks (Associate Professor & Archives Librarian)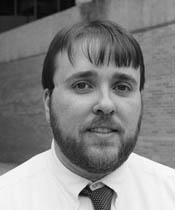 Jeff Hancks is the Baxter-Snyder Professor of Regional and Icarian Studies at Western Illinois University. Based in the university archives and special collections department, he is responsible for managing the department, collecting, preserving, and making available materials documenting west central Illinois life and culture, and promoting regional history and culture to the general public. He is interested in the role of rural libraries in community sustainability, Midwestern utopian communities, and the Scandinavian folk school movement.
---
---
Stacey Erdman (Digital Archivist)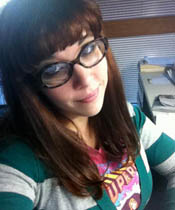 Stacey N. Erdman is the Digital Archvist at Beloit College. In this position, she has responsibility for the collection, appraisal, organization, preservation, management, and appropriate sharing of digital content deposited with the Beloit College Archives. She works closely with the College Archivist to shape overall collection policies and on the education of the campus community on matters related to retention and strategic use of the College's historical record. She also works closely with the College's Digital Librarian on the selection, development, production, and marketing of the College's digital collections. Stacey N. Erdman is the former Digital Collections Curator at Northern Illinois University and served as the Technical Coordinator on the POWRR Project.
Joseph Thomas (Systems Administrator)
Joseph Thomas is the LAN Administrator in the Technology Initiatives and Support Services Department at the Northern Illinois University Library.
Gayle Porter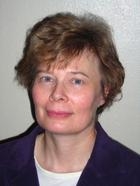 Gayle Porter is the Special Formats Catalog Librarian and Assistant Professor at Chicago State University, where she works primarily with electronic resources. She serves as the library liaison to the faculty who teach Anthropology and Sociology, providing collection development assistance for those areas. Porter authored the proposal for the electronic submission of theses and dissertations (ETDs) at CSU, and assists in implementation and policy development for the current pilot project. She also serves as the campus administrator for the CSU site for ETD submission to Proquest/UMI. She is active in the American Library Association and holds a Master of Library Science from Brigham Young University and a Master of History from Chicago State University .
Past Team Members
Sarah Fraser (Graduate Assistant)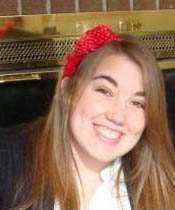 Sarah Fraser is a graduate student at Northern Illinois University working towards her M.S.Ed in Instructional Technology. She completed her undergraduate degree in Communication with a minor in Computer Science at Hope College in Holland, MI. Along with working on the various tasks for this IMLS grant, she also occasionally teaches classes on basic computing at the DeKalb Public Library.
Katharine White (Regional History Center Liaison)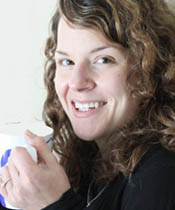 Katharine White is the Curator of Manuscripts for the Regional History Center at Northern Illinois University. She oversees 325+ collections from the 18 northern-most counties of Illinois (excluding Cook) and works in tandem with the university archives. Katharine uses social media (facebook and flickr) to promote the collections, as well as LibGuides, Omeka, and Archon, in attempt to make archives more accessible and fun. She holds a B.S. in Media Studies from the University of Illinois and a M.L.I.S. from Dominican University.
Amanda Miller (Graduate Assistant)

Amanda Miller is a graduate student at Northern Illinois University working towards a Juris Doctor degree and a Master of Business Administration degree. She completed her undergraduate degree with a double major in History with International Studies and Political Science, as well as a minor in Pre-Law from Eastern Illinois University in Charleston, IL. Along with working on the various tasks for this IMLS grant, she also serves as the president of the Public Interest Law Society at the College of Law
Kelly Klecka (Student Assistant)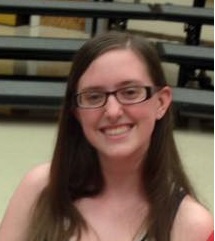 Kelly Klecka is an undergraduate student at Northern Illinois University working towards her BA in German language and literature. She is also pursuing a minor in Japanese. She helps out with various tasks for this NEH grant.